Italy has a rich culture and history that dates back thousands of years. From the ancient Roman Empire to the Renaissance, Italy has been at the forefront of numerous artistic, scientific, and political developments that have shaped the world. Its unique blend of historical sites, breathtaking landscapes, and exquisite cuisine continues to make Italy a popular destination for travelers.
There are numerous compelling reasons why Italy is recognized as one of Europe's top tourist destinations. Its diverse landscape, which includes stunning coastlines, picturesque countryside, and majestic mountains, offers a variety of experiences for travelers. The best tourist destinations in Italy this 2023 cater to all ages and interests, with accessible transportation options and a wide range of activities to suit varying levels of physical ability.
Whether exploring ancient ruins, admiring world-class art, or enjoying delicious Italian cuisine, seniors can create lasting memories while experiencing the country's rich culture and history.
This article aims to provide readers with a comprehensive guide to the best tourist destinations in Italy this 2023.
Top Tourist Destinations
From iconic landmarks to hidden gems, these cities and regions offer unforgettable experiences for every type of traveler. This section will explore some of the best tourist destinations in Italy for 2023, showcasing the rich history, stunning landscapes, and vibrant culture that make Italy a must-visit location.
1. Rome
Rome, the eternal city, is rich in history, art, and culture. Rome encourages visitors to explore its iconic sites and immerse themselves in the city's rich heritage, being named one of the best tourist destinations in Italy this 2023.
The largest ancient Roman amphitheater once hosted gladiator battles and other public spectacles.
It is the world's smallest independent state and home to St. Peter's Basilica and the Vatican Museums, which house the Sistine Chapel.
A beautiful Baroque fountain believed to grant wishes to those who toss a coin into its waters.
Recommended Activities:
Guided tours of historical sites
Visits to museums and art galleries
Sampling the local cuisine in trattorias
Exploring the city on foot or by bicycle
2. Venice
Venice, the enchanting city of canals, has captivated visitors for centuries with its unique layout and romantic atmosphere.
The city's public square features St. Mark's Basilica, Doge's Palace, and the iconic Campanile bell tower.
The main waterway snakes through Venice, lined with impressive palaces and crossed by the famous Rialto Bridge.
A quintessential Venetian experience, allowing visitors to explore the city's canals in a traditional wooden boat.
Recommended Activities:
Visiting museums and art galleries
Attending a classical music concert or opera
Sampling Venetian cuisine in local bacari (wine bars)
3. Florence
Florence, the origin of the Renaissance, is a city rich in art, architecture, and intellectual pursuits.
One of the world's most renowned art museums, housing masterpieces by Botticelli, Michelangelo, and Leonardo da Vinci.
The magnificent cathedral, with its iconic red dome designed by Brunelleschi, offers panoramic views of the city from its terrace.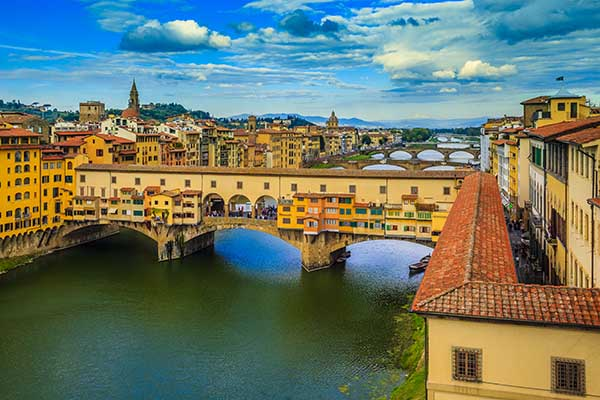 A picturesque medieval bridge lined with jewelry shops and offering stunning views of the Arno River.
Recommended Activities:
Guided tours of museums and historical sites
Wine tasting in the nearby Chianti region
Taking a stroll through the city's charming streets and piazzas
4. Milan
Known for its fashion, design, and vibrant arts scene, Milan is a modern metropolis with a rich historical past.
The awe-inspiring Gothic cathedral is adorned with thousands of statues and offers panoramic city views from its rooftop terrace.
Leonardo da Vinci's Last Supper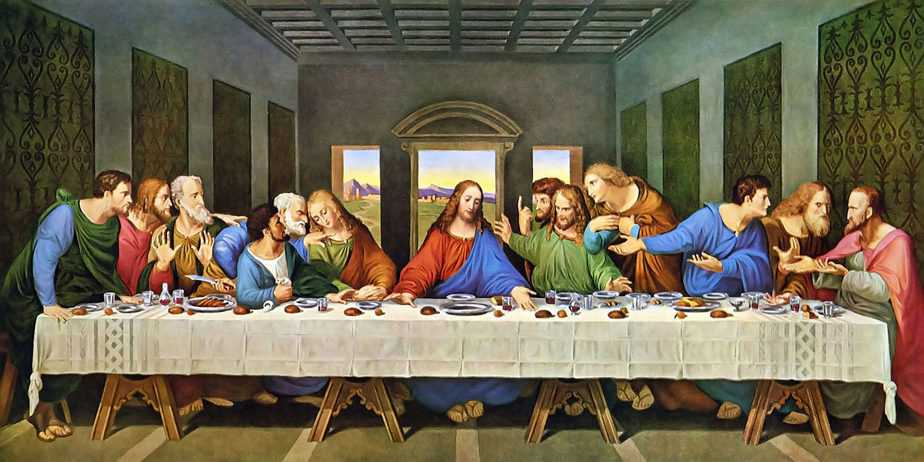 The iconic mural in the Convent of Santa Maria delle Grazie is a must-see for art lovers.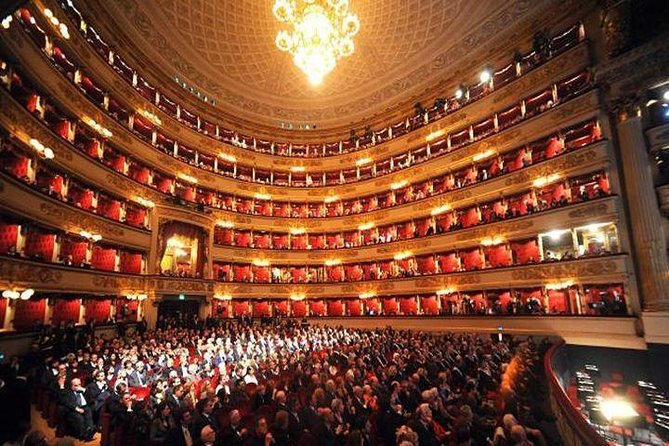 One of the world's most famous opera houses, offering world-class performances in an opulent setting.
Recommended Activities:
Shopping in the city's high-end fashion district
Visiting contemporary art museums and galleries
Exploring Milan's vibrant nightlife
5. Naples
Naples is a city of contrasts, renowned for its archaeological sites, lively street life, and mouthwatering cuisine.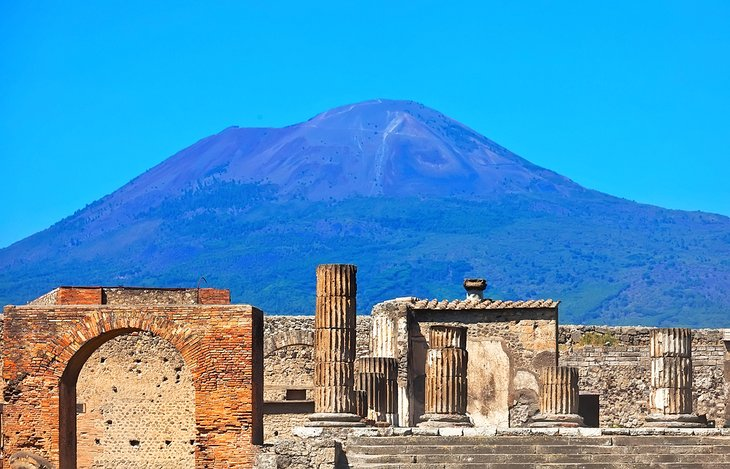 The ancient city, preserved under volcanic ash from the eruption of Mount Vesuvius, offers a fascinating glimpse into Roman life. 
The still-active volcano looms over the city and is a popular destination for hiking and panoramic views.
National Archaeological Museum
This museum houses an extensive collection of artifacts from Pompeii, Herculaneum, and other nearby ancient sites.
Recommended Activities:
Sampling Neapolitan pizza
Exploring the historic city center
Taking day trips to the nearby Amalfi Coast or the island of Capri
6. Sicily
Sicily, the biggest island in the Mediterranean, has a rich history, diverse landscape, and distinct culture.
This archaeological site contains the well-preserved ruins of ancient Greek temples, offering a glimpse into the island's past.
Hiking, skiing, and breathtaking views are available at Europe's tallest and most active volcano.
The vibrant capital of Sicily is rich in history, architecture, and culinary delights.
Recommended Activities:
Visiting historical sites
Exploring the island's diverse landscape
Indulging in Sicilian cuisine
7. Cinque Terre
Cinque Terre comprises five colorful seaside villages that cling to rocky cliffs and offer breathtaking views of the Mediterranean Sea. This area has been designated as a UNESCO World Heritage site.
The well-maintained trails connect the five villages and offer stunning coastline views.
Each village provides picturesque views of the sea and surrounding landscape.
The largest and most accessible beach in the region, perfect for relaxing and swimming.
Recommended Activities:
Hiking
Wine tasting
Exploring the villages on foot
Taking boat trips along the coast
8. Amalfi Coast
The Amalfi Coast is a dramatic stretch of coastline known for its charming villages, crystal-clear waters, and stunning vistas.
A picturesque village with colorful houses cascading down the cliffside, offering breathtaking views.
A historic town with a rich maritime past featuring the impressive Amalfi Cathedral.
A charming hilltop village boasting lush gardens and panoramic coast views.
Recommended Activities:
Exploring the coastal towns
Taking boat trips to nearby islands
Indulging in local seafood dishes
9. Bologna
Known for its culinary delights and red-brick architecture, Bologna is a charming city with a rich academic history.
The city's main square is surrounded by stunning medieval and Renaissance buildings.
The iconic Asinelli and Garisenda towers offer panoramic city views.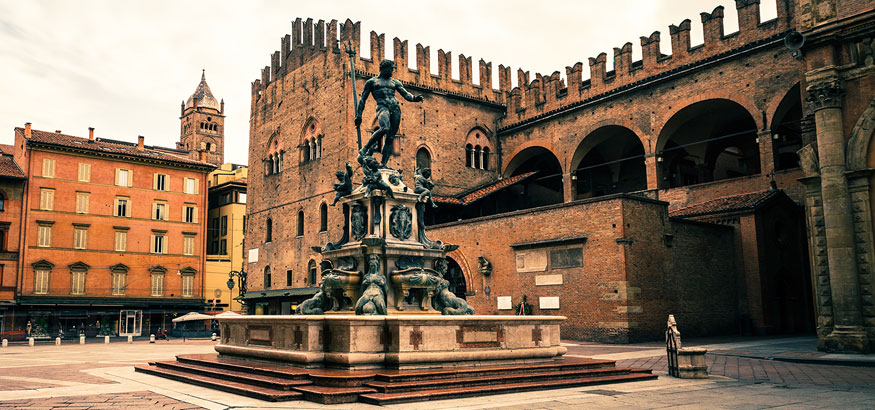 The historic buildings of the Western world's oldest university are worth exploring.
Recommended Activities:
Sampling local cuisine
Visiting historical sites
Attending cultural events or concerts
10. Sardinia
An island of pristine beaches, ancient history, and rugged landscapes, Sardinia offers a unique travel experience.
A stunning stretch of coastline famous for its crystal-clear waters, luxury resorts, and vibrant nightlife.
The island's capital boasts a rich history, lively atmosphere, and stunning beaches.
Nuraghe Archaeological Sites
These mysterious Bronze Age structures are unique to Sardinia and offer a glimpse into the island's ancient past.
Recommended Activities:
Relaxing on beautiful beaches
Exploring historical sites
Sampling traditional Sardinian cuisine
11. Verona
Verona, also known as the "City of Love," is well-known for its role in Shakespeare's "Romeo and Juliet" and its excellently preserved Roman architecture.
This ancient Roman theater is used for concerts and opera performances today.
The famous balcony is said to have inspired Shakespeare's tragic love story, attracting visitors worldwide.
A bustling square surrounded by historical buildings, offering a lively atmosphere and local market.
Recommended Activities:
Attending performances at the Arena
Exploring historical sites
Sampling local cuisine at traditional osterias
These best tourist destinations in Italy this 2023 offer a wealth of experiences for every traveler. From the awe-inspiring ancient sites of Rome to the romantic canals of Venice and from the artistic treasures of Florence to the idyllic beaches of Sardinia, there is something for everyone in this diverse and captivating country.
Tips for Senior Travelers
As Italy remains one of the best tourist destinations in 2023, senior travelers can enjoy an unforgettable journey while keeping a few key tips in mind. These suggestions will help ensure a comfortable and enjoyable trip to Italy's most stunning locations.
Plan
Careful planning will help you avoid the busiest tourist seasons and secure accommodations with senior-friendly amenities. Booking guided tours and excursions in advance can also ensure a more relaxed and enjoyable experience.
Prioritize Destinations
With so many amazing places to visit, it's essential to prioritize your must-see destinations. It will enable you to get the most out of your time in Italy and travel more leisurely.
Consider Your Mobility Needs
Italy's historical cities often have cobblestone streets and uneven surfaces. Choose accommodations and tours catering to your mobility needs to ensure a comfortable experience. If necessary, you may want to think about renting a wheelchair or scooter.
Stay Healthy
Make sure to pack any necessary medications and a small first aid kit for minor ailments. It's also a good idea to become acquainted with the locations of medical facilities near your lodgings, just in case.
Embrace Local Customs
Learning basic Italian phrases and understanding local customs can greatly enhance your trip. Italians appreciate when visitors try to speak their language and respect their traditions.
Seek Assistance When Needed
If you encounter any problems on your trip, don't hesitate to ask for assistance. Hotel staff, tour guides, and fellow travelers can often provide valuable assistance and recommendations.
Discovering Italy's Gems
Italy remains a top choice for travelers in 2023, offering many unforgettable experiences. From the ancient wonders of Rome, the romantic canals of Venice, and the artistic treasures of Florence, to the stunning beaches of Sardinia, the dramatic cliffs of the Amalfi Coast, and the fascinating history of Sicily, Italy's best tourist destinations cater to every traveler's interests.
Senior travelers, in particular, should seize the opportunity to explore Italy's rich history, culture, and breathtaking landscapes. The best tourist destinations in Italy this 2023 offer something for everyone, and seniors are no exception. With its diverse attractions and unparalleled beauty, Italy awaits those ready to experience the trip of a lifetime.