Home to over 4.5 billion people, Asia boasts an array of cultural treasures and natural wonders. The continent's rich tapestry of traditions, customs, and varied climates and landscapes create a vibrant and unique travel experience. From the bustling metropolises to the serene countryside, vacations in Asia offer something for everyone.
Asia can make a significant difference in the quality of your trip. The continent's diverse weather patterns and seasonal events require careful consideration to ensure you enjoy the best possible experiences. Understanding the optimal time to visit each country allows you to maximize your enjoyment and minimize potential disappointments.
In this article, we'll explore the nine best countries in Asia for vacations, highlighting their famous landmarks and activities that will make your trip unforgettable.
The Philippines
As an archipelago with over 7,000 islands, the Philippines is a treasure trove of pristine beaches, diverse marine life, and breathtaking natural wonders. From powdery white sand beaches to enchanting underwater caves, this tropical paradise offers every traveler an array of unforgettable experiences.
Famous Landmarks:
1. Boracay
Boracay is a small island famous for its powdery white sand beaches and crystal-clear waters. White Beach, the island's main attraction, is a lively hub of restaurants, bars, and resorts, perfect for sunbathing, swimming, and enjoying the vibrant nightlife.
2. Palawan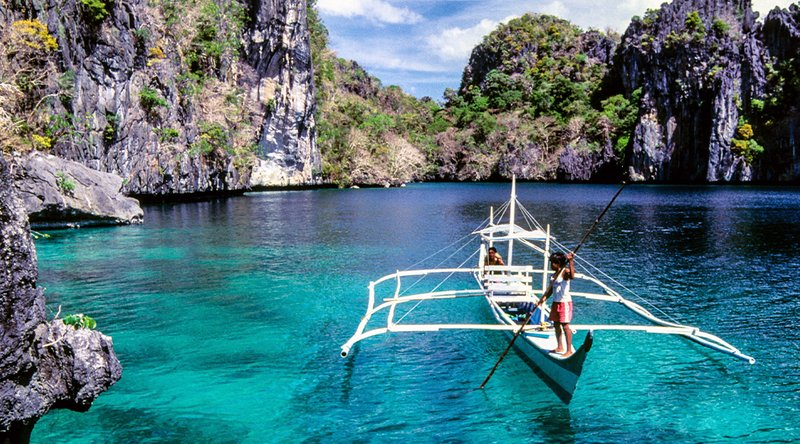 Palawan is home to the UNESCO-listed Puerto Princesa Underground River, an impressive subterranean river system with stunning limestone formations. El Nido, another must-visit in Palawan, features dramatic limestone cliffs, pristine beaches, and crystal-clear waters ideal for snorkeling and diving.
3. Siargao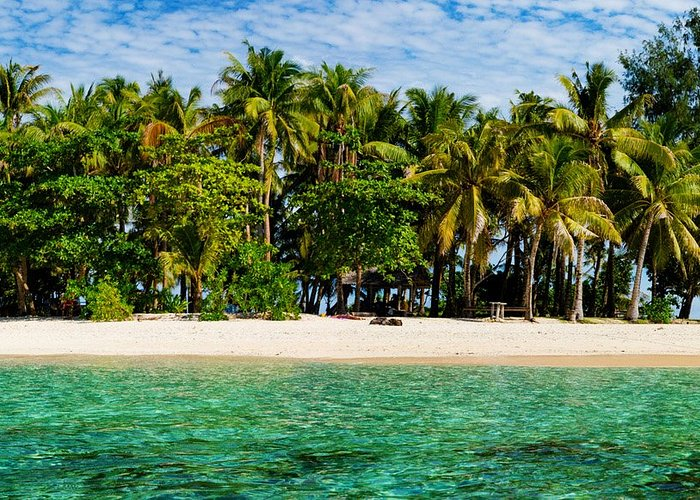 Siargao is a surfing haven known for its consistent waves, particularly at Cloud 9, the island's most famous surf break. In addition to its surfing allure, Siargao offers lush landscapes, hidden lagoons, and idyllic white sand beaches, making it an ideal destination for adventure and relaxation.
South Korea
South Korea, a small but mighty Korean peninsula, offers a unique blend of dynamic cities, rich cultural heritage, and stunning natural beauty. This captivating destination has rapidly gained popularity among travelers thanks to its intriguing mix of ancient traditions and cutting-edge technology.
Famous Landmarks:
1. Seoul
In South Korea's vibrant capital, Seoul, visitors can explore a bustling metropolis that showcases a mix of historic sites like Gyeongbokgung Palace and modern attractions such as N Seoul Tower. The city's diverse culinary scene offers traditional Korean dishes and international cuisine while shopping districts like Myeongdong cater to fashion enthusiasts.
2. Busan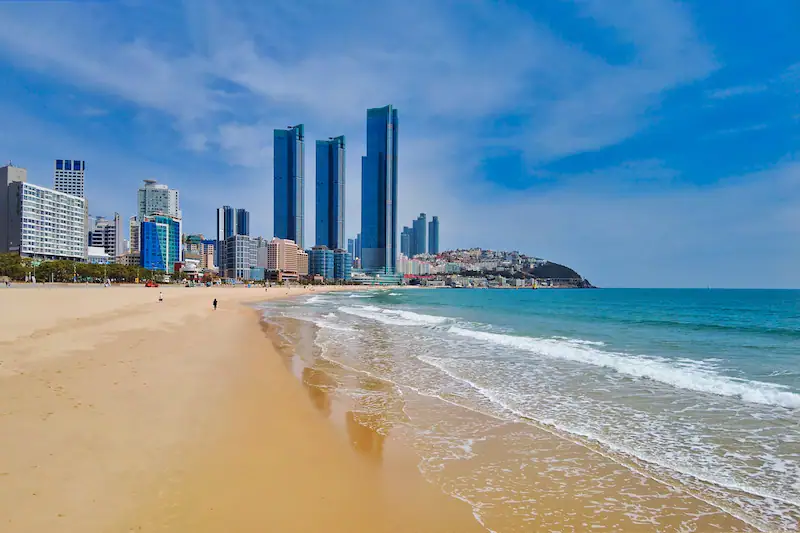 The bustling port city of Busan boasts beautiful beaches like Haeundae and Gwangalli and scenic temples such as Haedong Yonggungsa and Beomeosa. These ancient temples, nestled among picturesque mountains and coastal cliffs, offer a glimpse into Busan's rich cultural heritage.
3. Jeju Island
Renowned for its volcanic landscapes, it is a UNESCO World Heritage Site with South Korea's tallest mountain, Hallasan. The island's breathtaking waterfalls, such as Cheonjiyeon and Jeongbang, and the pristine beaches and lush forests make Jeju a must-visit destination for nature lovers.
Japan
In Japan, ancient traditions and cutting-edge modernity coexist, offering visitors a unique and immersive experience in a country rich in history and innovation.
Famous Landmarks:
1. Tokyo
The capital city of Japan, Tokyo, seamlessly blends futuristic districts like Akihabara with historic sites such as Senso-ji Temple, providing visitors with a diverse range of attractions that showcase the city's remarkable duality.
2. Kyoto
Kyoto is steeped in history, home to over 1,600 temples and shrines, and offers a glimpse into Japan's rich cultural heritage. Iconic sites like the Golden Pavilion, Kinkaku-ji, and the tranquil Arashiyama Bamboo Grove make Kyoto a must-visit destination for those seeking traditional Japanese culture.
3. Osaka
Osaka is renowned for its culinary delights and vibrant atmosphere. Food enthusiasts can savor local dishes like okonomiyaki and takoyaki while exploring the lively streets of Dotonbori. The historic Osaka Castle also offers insight into Japan's fascinating past.
Vietnam
With its diverse natural beauty, compelling heritage, and vibrant cities, Vietnam provides unforgettable experiences and breathtaking landscapes steeped in rich history.
Famous Landmarks:
1. Hanoi
The charming city of Hanoi, Vietnam's capital, boasts a rich history evident in its well-preserved architecture. Visitors can explore the vibrant street life and historic landmarks, such as the Temple of Literature and Hoan Kiem Lake.
2. Halong Bay
A UNESCO World Heritage Site, Halong Bay boasts over 1,600 limestone islands emerging from emerald waters. It's a popular destination for cruises, offering breathtaking views and opportunities for kayaking and cave exploration.
3. Ho Chi Minh City
Formerly known as Saigon, Ho Chi Minh City is a dynamic metropolis with fascinating war history. Visitors can explore modern attractions alongside significant historical sites like the War Remnants Museum and the Cu Chi Tunnels, providing a well-rounded experience of Vietnam's past and present.
Thailand
Offering a captivating mix of stunning natural beauty and rich history, Thailand is known for its exotic beaches, intriguing culture, and warm, welcoming atmosphere.
Famous Landmarks:
1. Bangkok
The bustling capital of Thailand, Bangkok, boasts ornate temples such as Wat Phra Kaew and Wat Pho, as well as vibrant markets like Chatuchak Weekend Market, providing visitors with a taste of the city's dynamic spirit.
2. Chiang Mai
Home to over 300 Buddhist temples, including the stunning Wat Phra That Doi Suthep, Chiang Mai is known for its relaxed atmosphere and mountainous surroundings. Visitors can enjoy outdoor activities and cultural experiences while soaking in the city's peaceful vibe.
3. Phuket
Renowned for its breathtaking beaches like Patong and Kata and picturesque islands such as Phi Phi and Similan, Phuket is Thailand's largest island. Visitors can indulge in water sports, island hopping, or simply relax on the sun-kissed shores, making it a must-visit destination for those seeking exotic beach experiences.
Singapore
Innovative architecture, diverse cultures, and lush green spaces harmonize harmoniously in Singapore, a futuristic city-state offering visitors a truly unique and unforgettable experience.
Famous Landmarks:
1. Marina Bay
Marina Bay is a must-visit area featuring iconic architecture, such as Marina Bay Sands and Gardens by the Bay. This waterfront district has world-class attractions, including the ArtScience Museum and the Singapore Flyer.
2. Orchard Road
Singapore's premier shopping district, Orchard Road, boasts an array of malls, boutiques, and restaurants catering to shopaholics and food enthusiasts alike. This bustling street offers many culinary delights, from hawker centers to fine dining establishments, making it a must-visit destination for those seeking a taste of Singapore's vibrant food culture.
3. Sentosa Island
A popular destination for families, Sentosa Island, offers many attractions and activities, such as Universal Studios Singapore, S.E.A. Aquarium, and Adventure Cove Waterpark. The island also boasts beautiful beaches and exciting outdoor activities, ensuring fun for all ages and making it an essential stop on any Singapore itinerary.
Cambodia
Visitors to Cambodia can immerse themselves in the country's fascinating history, majestic temples, and vibrant local customs, discovering ancient wonders and rich cultural heritage.
Famous Landmarks:
1. Siem Reap
Siem Reap's gateway to the Angkor Wat temple complex is an entry point for visitors to discover the breathtaking ancient ruins of this UNESCO World Heritage Site. The intricate and historic marvels of the temples, such as the iconic Angkor Wat and enigmatic Bayon, make it a must-visit destination on any itinerary in Cambodia.
2. Phnom Penh
Phnom Penh is Cambodia's capital and home to the opulent Royal Palace and the National Museum, which showcases the country's rich cultural heritage. Visitors can learn about Cambodia's history, art, and traditions while exploring these remarkable sites, providing a well-rounded Cambodian experience.
3. Battambang
Known for its well-preserved French colonial architecture and charming streets, Battambang is a laid-back city that offers a more relaxed and authentic Cambodian experience. Visitors can explore local markets, art galleries, and nearby villages, allowing them to immerse themselves in Cambodian culture.
Taiwan
Taiwan presents a unique opportunity for visitors to explore vibrant cities, lush landscapes, and rich cultural heritage, seamlessly blending natural beauty with urban excitement.
Famous Landmarks:
1. Taipei
Taiwan's capital, Taipei, is a modern city with a rich history. Visitors can explore historic sites like the Chiang Kai-shek Memorial Hall and vibrant night markets like Shilin, showcasing Taipei's dynamic spirit and delectable street food.
2. Taroko Gorge
A stunning natural wonder, Taroko Gorge features dramatic landscapes, including towering cliffs, marble canyons, and lush forests. Hiking trails like the Shakadang and Zhuilu Old Trail allow visitors to immerse themselves in the gorge's breathtaking beauty, providing a unique experience in Taiwan.
3. Sun Moon Lake
Sun Moon Lake is Taiwan's largest freshwater lake, known for its enchanting beauty and serene atmosphere. The picturesque lake and surrounding area offer opportunities for cycling, hiking, and boat rides, allowing visitors to appreciate the region's stunning natural scenery, making it a must-visit destination in Taiwan.
Hong Kong
Hong Kong captivates visitors with its stunning cityscapes, diverse attractions, and a rich fusion of Eastern and Western influences, creating a vibrant and unforgettable city experience.
Famous Landmarks:
1. Victoria Harbour
Victoria Harbour, the heart of Hong Kong, boasts a stunning skyline, best viewed from the iconic Star Ferry or the Tsim Sha Tsui Promenade. The harbor also hosts the renowned Symphony of Lights, a nightly multimedia show illuminating the city's skyscrapers.
2. The Peak
Hong Kong's highest point offers breathtaking panoramic views of the city's skyline, Victoria Harbour, and the surrounding islands. Visitors can reach The Peak via the historic Peak Tram, a scenic funicular ride up the mountainside.
3. Lantau Island
Lantau Island, the largest island in Hong Kong, is home to the majestic Big Buddha and the tranquil Po Lin Monastery. Visitors can explore the island's picturesque villages, lush greenery, and serene beaches, experiencing a more peaceful side of Hong Kong.
Tips for a Memorable and Hassle-free Trip to Asia
Embarking on a vacation to Asia can be an unforgettable experience filled with fascinating cultures, breathtaking landscapes, and mouthwatering cuisine. To ensure a memorable and hassle-free trip, consider the following tips for navigating this diverse continent.
Research Your Destination
Before starting your trip, research the countries and cities you plan to visit. It will help you create a well-rounded itinerary encompassing popular attractions and hidden gems and maximize your time in Asia.
Familiarize Yourself with Local Languages and Customs
While English is spoken in many tourist areas, learning a few basic phrases in the local language is helpful. Additionally, researching cultural norms and etiquette can help avoid misunderstandings and enhance your interactions with locals.
Be Aware of Travel Scams and How to Avoid Them
They can happen anywhere, so being vigilant and informed is crucial. Familiarize yourself with common scams in your destination and learn strategies to avoid them.
Consider Cultural Differences and Adapt Accordingly
Asia has many cultures and traditions that may differ significantly from yours. Be open-minded and flexible, adapting to local customs and practices to fully immerse yourself in the Asian experience.
Plan Your Transportation and Accommodations
Public transportation may be limited or crowded depending on your destination. Book your accommodations and transportation well to secure the best deals and ensure a smooth journey.
Pack Appropriately for the Climate and Activities
Asia encompasses many tropical and temperate climates. Pack clothing and gear suitable for the weather and activities you plan to undertake, and always bring essentials like sunscreen, insect repellent, and a reusable water bottle.
Respect Local Customs and Religious Sites
Many Asian countries have strict rules and customs surrounding religious sites and practices. Be respectful and adhere to dress codes or behavioral guidelines when visiting temples, mosques, or other sacred spaces.
Stay Safe and Be Responsible
Prioritize your safety and the well-being of the environment and local communities you visit. Respect local laws, follow safety guidelines, and practice responsible tourism by minimizing your environmental impact and supporting local businesses.
Discovering Asia's Allure
With its incredible mix of cultures, landscapes, and experiences, Asia is undoubtedly a must-visit destination for any avid traveler. From pristine beaches to bustling metropolises, the continent offers something for everyone.
Whether you're seeking adventure, relaxation, or cultural immersion, the nine best countries in Asia we've highlighted provide a wealth of opportunities for creating lasting memories. Each destination has its unique charm, inviting you to explore its wonders and uncover its secrets.