With more free time, fewer work and lighter family obligations, retirees believe they can travel whenever they want, for as long as they want. 
If you plan to visit Europe, particularly England, you're in for a treat! With numerous brilliant views, exceptional history, and fun activities in this country, travel and retirement is set to be more exciting and worthwhile!
Here are some of the spots you can pin on your travel map soon:
1. A Glimpse of Greater London's Greatness
London is a popular senior travel destination in England. There is always something new to explore and enjoy in this dynamic capital steeped in history and containing stunning architectural diversity.
Take a tour of the Tower of London, see the changing of the guards at Buckingham Palace, and wonder at Westminster Abbey as you walk across spectacular bridges spanning the Thames River.
Visit nearby villages and towns, walk through Windsor Castle, and wander through Hampton Court's gardens. Visit art galleries and museums, or enjoy a real high tea, to round off your stay.
2. The Class and Culture of Cambridge
History and old universities are just some of Cambridge's best. If you want to go around and explore the quaint and ancient town centre, this is the place to go.
The Botanic Garden, which boasts around 8000 varieties of plants, has been open since 1846. It is densely packed with museums and galleries presenting iconic works that cater to a wide range of tastes. The Fitzwilliam Museum is an art and antique museum that houses everything from ancient Egyptian, Greek, and Roman antiquities to contemporary art.
Take a punt tour across the River Cam and see wonderful views of Cambridge, allowing you to see the city from the river.
3. Breathtaking Views of Bath and Glastonbury in Somerset
In this city, named after the thermae that was built in Roman times, Georgian-style architecture forms a classic picture. The city is a walking museum in and of itself, with history and art around every corner, and it is a UNESCO World Heritage Site.
On cobblestone streets, thatched cottages stand side by side, leading to museums, parks, small eateries, and shops.
Admire the majestic colonnades along Bath Street or meander around Abbey Green. As you stroll through the Glastonbury Courtyard and into Glastonbury Abbey, learn about the unique Somerset town's appeal and the legends that surround it.
4. The Charming Castles of Cotswolds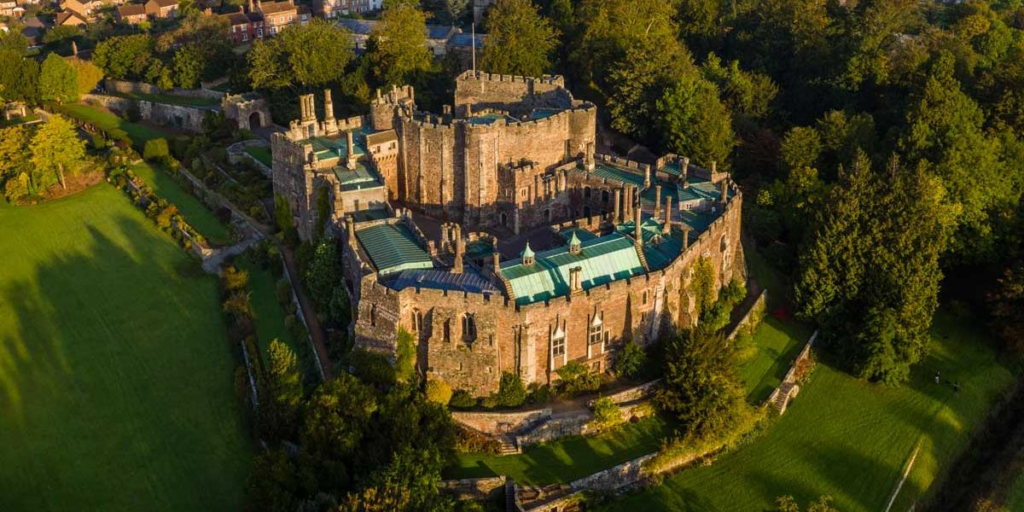 The Cotswolds, nestled inside county limits and known for their pure beauty and lush landscapes, invite seniors to stop and admire the charm. Enter manors and castles such as Snowshill Manor or Highgrove House, the residence of the Prince of Wales and Duchess of Cornwall, to travel back in time.
Antiques and art abound in the stores and along Hadrian's Wall, which runs from Blockley to Batsford. Enjoy tea and cake at the beautiful Batsford Arboretum, visit the model village and motor museum, or visit Burton-on-Water, England's Venice.
5. Sea and Culinary Trips on the South Coast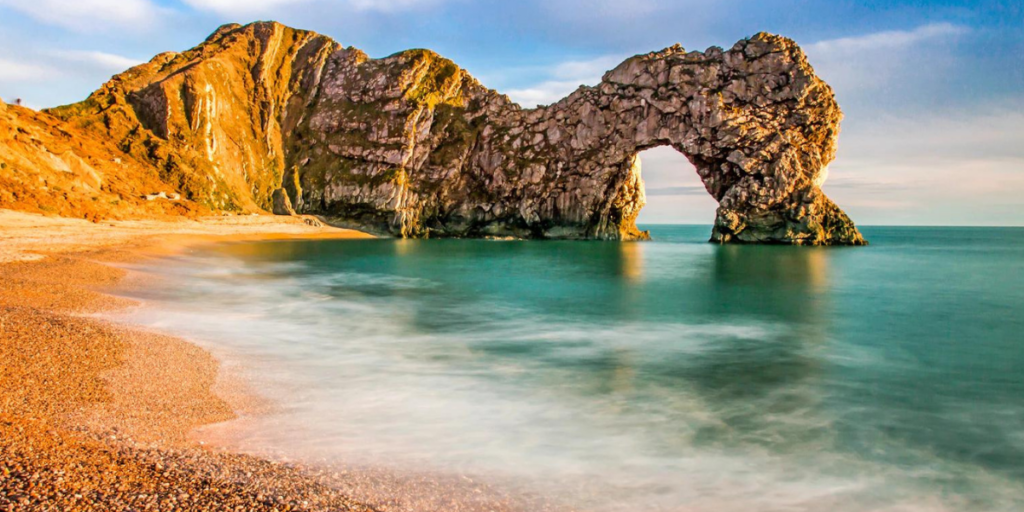 The south coast of England is popular with people of all ages, and there are a few well-known favourites to explore. Brighton charms visitors with its vibrant colours.
A culinary walking tour or a visit to the Booth Museum of Natural History may be found at the Marina and its lovely shoreline. Torquay, on the English Riviera in Devon, is a must-see for seniors wishing to relax in a beautiful beach town.
The Torre Abbey Monastery, art galleries and gardens, and a port front with superb restaurants and modest shops are all part of this Victorian-style setting. Torquay offers a fantastic beach getaway, with a long, sandy stretch ideal for a stroll or a dip.
6. The Colors of Kent County
Kent is regarded as the Garden of England because of its beautiful parks and floral spots around the country. Kent is a must-see location because of its breathtaking landscapes, pleasant weather, and beaches.
Canterbury is a well-known city with magnificent cathedrals and historic, guided river trips yearning to be discovered. From Samphire Hoe, take in the beautiful cliffs of Dover from sea level, and don't miss magnificent Leeds Castle in the romantic village of Maidstone.
The Spa Valley Railway's five-mile line between Eridge and Tunbridge Wells showcases Kent County's natural splendour.
7. Wander, Yonder at Yorkshire
Yorkshire is proud of its many historic sites and structures that are managed by English Heritage. The walled city of York is one of England's most iconic places, with an air of mystery and intrigue ideal for seniors looking to lose themselves in ancient history.
Visit the beautiful Yorkshire Dales, which are known for their abbeys, castles, and captivating vistas. Take a picturesque drive through the Yorkshire moors to reach peaceful Marsden Moor, or take a stroll across the swing bridge at Whitby to observe the lovely Abbey.
8. The Captivating Cornwall
Cornwall, known for its meat pies and afternoon teas, will restore and soothe you. From Penzance to Polperro, its significant Roman heritage is visible in monuments, museums, and traditions told by locals. Discover the Celtic Sea coast of St. Ives, which is a picture of pure beachfront pleasure.
Small, secluded hamlets like Port Isaac invite senior tourists to relax and enjoy the peace and quiet that these Cornwall treasures are known for. The village of Tintagel leads to the medieval castle said to be the home of King Arthur.
9. The Lovely Lake District
With such a serene scenery, it's simple to see why the Lake District is such a popular senior retreat spot. The scenery complements the picturesque villages and towns that exist along the lake and in neighbouring valleys, with strong roots in poetry and prose.
Explore adjacent Rydal Water for stunning reflections of the Loughrigg Fell, or visit Grasmere Village for quieter waters and walks. Take a relaxing sail on Windermere Lake or a hot-air balloon ride over unique pools and stunning rock formations to experience the area from above.